Wednesday, August 20, 2014 at 01:40PM
Below is the template of a letter that I sent to my local police department and city government inquiring about any weapons or equipment the police may have received from the U.S military. Considering what's going down in Ferguson, I think it would behoove you to ask your local police station if they've accepted any dangerous gifts from the U.S Pentagon. (I received a polite response from the Sebastopol Chief of Police, and am happy to report that Sebastopol, CA is does not currently participate in any program in which military gear is provided to them by the Department of the Defense.) Here's the template of the simple letter:


Dear Chief of Police ________ and the City of _____,

I am a resident of ______ and am curious if our police department receives any funding and/or equipment and weapons from the Department of Defense. I love our town and respect our police department, yet (in the wake of the unrest in Ferguson, MO) I am curious if our police force has accepted any arms, ammunition, robots, or otherwise from the U.S military.


Also, do you know of any _____ county towns or cities that have recently received any weapons or equipment from the federal military?


Thank you very much.


Sincerely,


________________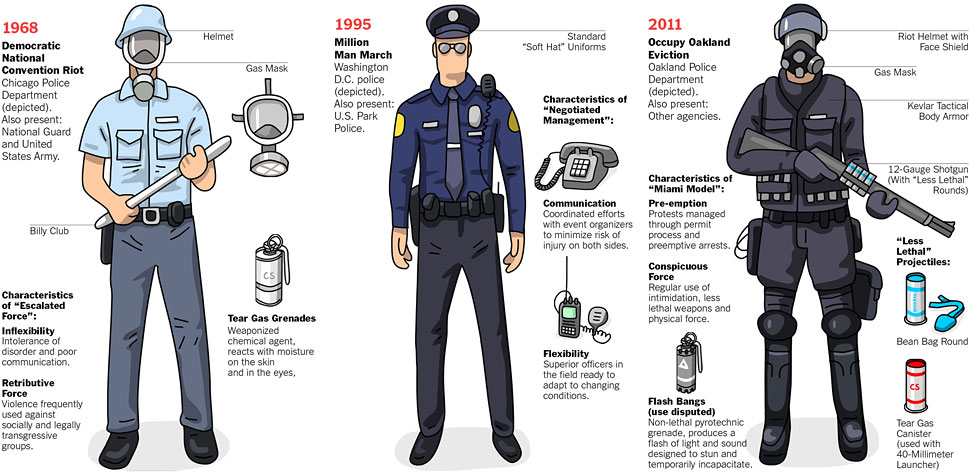 Image from: http://static.infowars.com/bindnfocom/2013/07/KImXt.jpg

Aaron
|

Post a Comment
|

18 References
|